Monday, May. 28 2018
Trisan Centre Indoor is rescheduled to Wednesday May 30th 7:00 - 10:00 PM this week.
Sunday, Apr. 1 2018
The Ampeer for June 2018 is now available. Ken Myers, Editor

Steve Pauly's Electro Flying Fusion design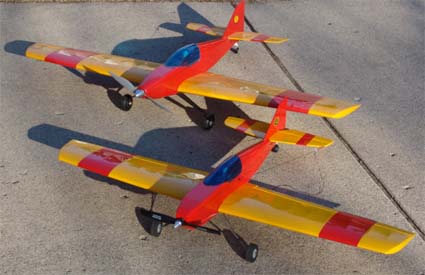 Click on image for article.
Number 4 Formosa on 2 cells... at Crosswinds Field.